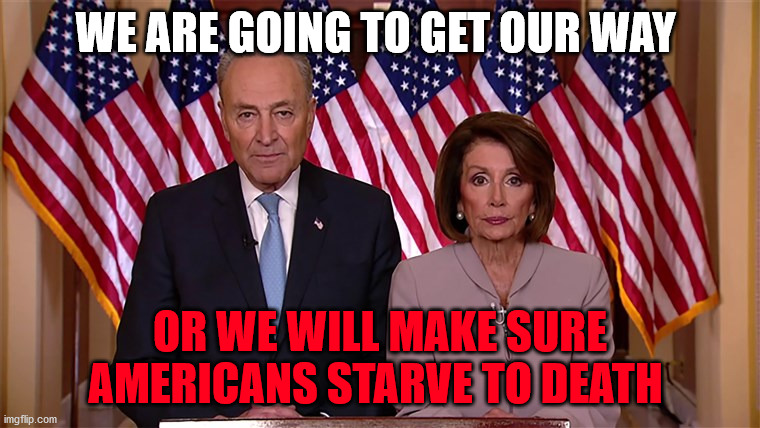 Speaker Nancy Pelosi (D-Calif.) is speaking out against demonstrators who are gathering in some states to protest stringent stay-at-home orders designed to limit the spread of the novel coronavirus.
Pelosi told "Fox News Sunday" that she couldn't understand why Americans are protesting strict measures to keep people at home, saying that one of the answers to the pandemic is to "shelter in place."
"That is really the answer," Pelosi said. "Testing. Tracing. Treatment. Shelter in place... But, you know, people will do what they do."
"The fact is, we're all impatient. We all want out. But what they're doing is really unfortunate," she said.
Her comments followed a week in which protestors in states such as Michigan, Maryland, Texas, Virginia and Minnesota held demonstrations to voice their opposition to restrictions that have led to a mass closure of non-essential businesses and schools.
read more:
https://thehill.com/homenews/house/493528-pelosi-really-unfortunate-that-protesters-are-pushing-back-against-coronavirus