Be sure to Click LIKE at the bottom of this article, and share it everywhere!!
By Craig Andresen – Right Side Patriots on American Political Radio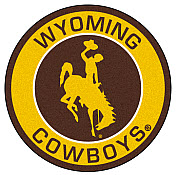 Oh, for the love of GOD…what will liberals be offended by next?
Apparently, they are now pretending to be offended by…Cowboys. That's right…cowboys…as in the Wyoming Cowboys, the namesake of the University OF Wyoming.
Here's the deal…
The University of Wyoming has unveiled a new slogan, "The world needs more cowboys," and critics, including liberal snowflake faculty members and Native American whoo-whoo Indian groups, are calling the new slogan…sexist…racist and counterproductive to university recruitment…because it excludes at least 80 different genders that liberals have been pretending exist, and people of color.
Associate professor and liberal indoctrination specialist, Ellen Currano, claimed she honestly thought the new slogan was a joke until she looked it up and discovered that "The world needs more cowboys" was indeed a serious slogan.
Oddly, I felt the same way regarding Currano's claim to be offended by the slogan…that both she, and it were jokes, until I looked it up…