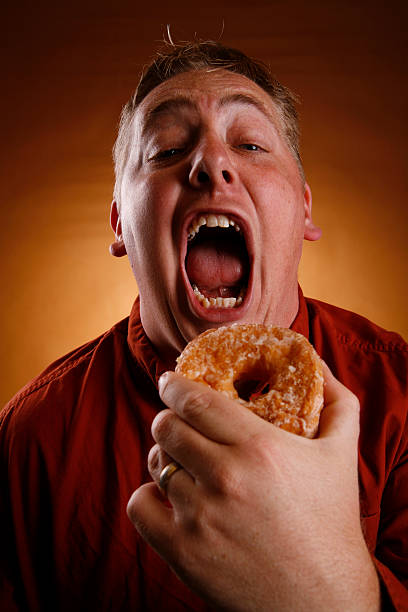 (PatriotHQ) – Yup you read it right! Financial Cannibalism is getting fat on banks, stocks and your groceries and Washington is stimulating its appetite! Yikes!
Mark Twain wrote, "Everybody talks about the weather, but no one ever does anything about it."
While this is a joke, it is also true about inflation.
Every newspaper, every website and blog talk about inflation, but the difference between the weather and inflation is something can be done about inflation!
Inflation is 'man-made' and can be deconstructed' unlike the weather.
Does Washington have a plan for deconstructing inflation? Hell no, it wants s more!
Inflation is the cannibal eating banks, Wall Street and your groceries, and Washington can stop it!
Keep reading! Goldman Sachs raised the chances for a recession in the U.S. Thursday to 35%, up 10 percentage points, following the collapse of Silicon Valley Bank, but many believe 35% is just a plateau and soon to be turned into a launching pad for a launch into hyperinflation!
Analysts at Goldman, JPMorgan, and other Wall Street firms say the pressure on small and medium-sized U.S. banks after the quick collapse of SVB could slow the economy even more and make it more likely a recession will happen this year, in other words the cannibal is still hungry and demands more meat!
Jan Hatzius, the chief economist at Goldman Sachs, also thinks the U.S. gross domestic product (GDP) will drop to 1.2% in the next quarter.
J.P. Morgan said tighter regulations on smaller banks and a rush to withdraw deposits will slow the growth of loans. With no offset from larger banks, gross domestic product (GDP) would reduce by 0.5% to 1.0%, over the next year or two.
"Continued pressure could cause smaller banks to be more cautious about lending in order to keep cash on hand in case they need to meet withdrawals from depositors," economists at Goldman Sachs led by Hatzius said. "This could weigh on aggregate demand."
After SVB and Signature Bank closed, banks all over the world got worse, and problems at the Swiss bank Credit Suisse made people worry even more about the global banking system. Thanks to people looking for deals, U.S. banks started to get back on their feet again on Wednesday.
JPM points out, according to the U.S. Federal Reserve, small banks make up 30% of the total assets of the banking system and 38% of the loans made by the system in the U.S.
Analysts think the failure of SVB and Signature Bank shows the aggressive rate-hiking campaign by the U.S. central bank has effects don't show up right away.
However, has anyone notices it's not all about the banks! It's about the economy in general! Consumer confidence is low, and why not?
Many Americans have lost confidence in the Biden Regime's ability to manage anything and thus this lack on trust trickles down into the pockets of the American consumer!
Bank failures are just a symptom of a much bigger problem and it's not just inflation.
(In future articles the bigger problem will be exposed and drilled into, keep tuned.)
In conclusion. Everything raises and falls on management. In a nutshell an old saying (truism) is very apropos.
When your outgo exceeds your income then your upkeep is your downfall!
Please apply this saying to the federal government and all the pieces will fall in place and the real cannibal is exposed! 
What do you think?