By Craig Andresen – Right Side Patriots on American Political Radio
As I pointed out in "Defining the Democrat Party…Part 1"…they continue to repeat their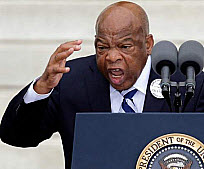 failures of history, expecting a different result having not learned from their mistakes, and while on the surface, it might well seem they are stuck on stupid, that simply is not the case.
What they are, is angry, and desperate…which makes them dangerous…but what is it exactly that has them so desperate?
That's the question, isn't it?
The answer is both simple, and complex…it is power, or the lack thereof that has them flailing about, repeating their own mistakes.
But there is a whole lot more to it than that…