By Craig Andresen – The National Patriot and Right Side Patriots oncprworldwidemedia.net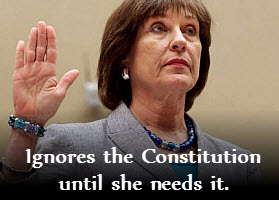 Remember when Lois Lerner claimed that more than 2 years' worth of her IRS emails had been lost because her hard drive crashed?
Of course you do.
Remember when it was reported that 6 MORE IRS employees, in Lerner's division, couldn't access THEIR emails because…THEIR hard drives had ALSO crashed?
Remember when we were all told that there had been NO electronic backup of ANY of those emails?
Sure you do.
Remember when we discovered that all IRS emails are backed up on TAPE and that unfortunately, while YOU and I have to keep YEARS worth of OUR records should the IRS demand to see them…the IRS itself only holds onto their backup tapes for a scant 6 months?
Yeah…you remember.
Remember when the IRS Commissioner sat before the House Oversight Committee and told us all that those emails were unrecoverable?
Remember when Congressman Paul Ryan said THIS to IRS Commissioner John Koskinen's face?