By Craig Andresen on September 2, 2014 at 5:06 am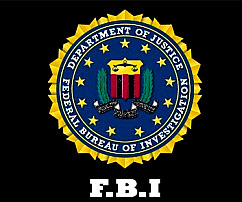 THE FBI DOMESTIC TERRORISM WATCH LIST IS OUT!!!
THE FBI DOMESTIC TERRORISM WATCH LIST IS OUT!!!
Yes, it's that time of the year, just before the anniversary of 9/11, when the FBI's list of domestic terror organizations comes out and lets us ALL know who the REAL trouble makers are.
Naturally, you all remember Ft. Hood and Nidal Hassan who was screaming "ALLAHU AKBAR" as he killed 13 and wounded 30 more. Yes, the same Nidal Hassan who now says he wants to join…ISIS.
Surely YOU all remember what happened at the Boston Marathon in 2013…where the brothers Tsarnaev detonated two bombs, killing three and wounding more than 200 more…all in the name of Allah's "religion" of peace.
How about the Little Rock Recruiting Station shooting or the NYC subway plot or the Washingtron Metro bomb plot or any number of OTHER plots and attacks carried out by American Jihadis with their Islamic panties in a wadi that stretches all the way back to 1977???
Hello?