'By Craig Andresen – The National Patriot and Right Side Patriots on cprworldwidemedia.net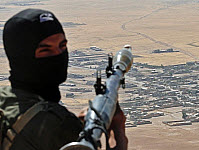 Reuters has reported that a watchdog group… the Organization for the Prohibition of Chemical Weapons (OPCW)…will be in Iraq next week to look into what they indicate is the probable use of mustard gas by ISIS against the Kurds.
Here we go again with yet another I told you so.
Before I get to that, let me first bring you up to speed on this latest report.
According to Reuters, "If Islamic State insurgents have obtained sulfur mustard, commonly known as mustard gas, it would signal a dangerous development in a conflict that has already destabilized the region."
Gee…ya THINK???