By Craig Andresen on June 12, 2014 at 8:16 pm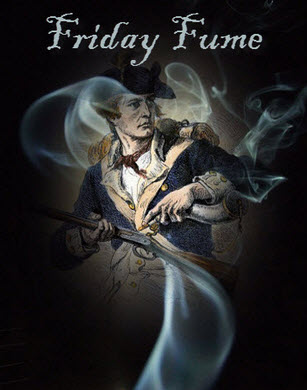 As I sat down to hammer out this week's attitude-laced week in review, I really wanted to go off on Hillary's new book and signing tour but…in the grand scheme of things…635 pages of toilet paper pales in the light of other decidedly liberal/socialist stupidity.
It's been a tough week to be a liberal and I'm sure they're getting dizzy from all the spinning they've been doing while trying to get out of the hole they keep digging for themselves.
How about we all take a break from pulling our hair out and spend a few minutes giving liberals, socialists and their collective ilk all the credit they deserve?
My friends…It's Friday and…
I'm fuming.
Just a couple of days ago, there was quite the scene taking place just outside the white house.
It was shortly before 3:00 pm when reporters were starting to file in for their daily dose of regime propaganda when a fellow approached the security gate and told the Secret Service that he had a 3 o'clock appointment with, "Mr. Obama."
He then showed them some foreign driver's license whereupon  the palace guard promptly told him he would need a U.S. DRIVERS LICENSE or a PASSPORT.
That's right… a U.S. DRIVERS LICENSE OR A PASSPORT TO GET INTO THE WHITE HOUSE which comes as quite a shock since the dude that LIVES at the white house…APPARENTLY DOESN'T HAVE EITHER ONE but that's not the most shocking part of all this…