By Craig Andresen on August 1, 2014 at 5:11 am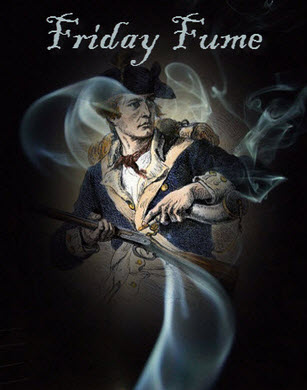 It's never a matter of what to write for the Fume…quite the opposite in fact.
The HARD part is narrowing it DOWN but if we can't find a way to laugh at liberal insanity…we'll all go screaming into the night.
It's been a rough week folks so, let's dive right in…
It's FRIDAY and…
I'm fuming.
So, this is interesting…and telling.
Members of our military are reporting that they were told not to eat or drink…in front of Muslims…during the month of Ramadan.
SERIOUSLY???
Apparently, Ram-a-lam-a-ding-dong is the month of FASTING for TERRORIST BARBARIANS and according to Bridge Commander Col. Kevin Glasz, while THEY observe fasting…WE must observe…POLITICAL CORRECTNESS!!!
According to an email from Glasz to the troops…"This is a period of great personal restraint and commitment in addition to renewed focus on worship. I'd like to encourage you to learn just a little more about this religion, but more importantly, I'm asking you to be considerate and do not consume food or drink in front of our Muslim colleagues; it is a simple, yet respectful action."
Let me try to put this in terms this BRASS ASS might understand…