Be sure to Click LIKE at the bottom of this article, and share it everywhere!!
By Craig Andresen – Right Side Patriots on American Political Radio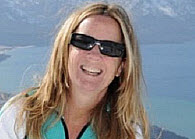 So, Christine Ford, is a professor at Palo Alto University, and a registered democrat who federal campaign finance records show made donations earmarked for Bernie Sanders, the Democratic National Committee and the Democratic Congressional Campaign Committee and been a part of anti-Trump movements,(*!). has come forward as the anonymous source behind the Diane Feinstein letter regarding the supposed sexual misconduct of Supreme Court nominee Brett Kavanaugh.
I hardly know where to begin, but I suppose it would be best to take it from the top.
Feinstein claims to have had in her possession, since July, a letter sent to her by this woman, Ford, in which Ford makes the claim that as a teen, Kavanaugh attacked her sexually some 35 years ago.
Feinstein did nothing with that letter until September 12th, just days ahead of a vote by the Senate Judiciary Committee on Kavanaugh, and while that in and of itself is disturbing, more disturbing still is the fact that this woman, Ford, has kept abjectly silent about the alleged attack…for 35 years.
According to Ford, it all happened on a summer day in the 1980s at a Maryland house where teens had gathered.
Which year in the 1980's?