Be sure to Click LIKE at the bottom of this article, and share it everywhere!!
By Craig Andresen – Right Side Patriots on American Political Radio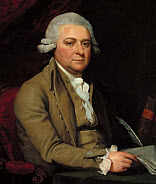 On July 4th, we celebrate our nation's birth and this year, 2018, it will be the 242nd time we have done so but that date, while by no means suspect, should be seen in context. One of our founders thought the celebration would occur on a different date and he, in no uncertain terms, put it in writing using the social media of the day.
The date was July 3rd, 1776 when John Adams,a prolific letter writer and a visionary founder of our nation penned a letter to his wife Abigail. Adams, in which he made what at the time was a series of bold predictions.
"The second day of July, 1776, will be the most memorable epoch in the history of America. I am apt to believe that it will be celebrated by succeeding generations as the great anniversary festival. It ought to be commemorated as the day of deliverance, by solemn acts of devotion to God Almighty. It ought to be solemnized with pomp and parade, with shows, games, sports, guns, bells, bonfires, and illuminations, from one end of this continent to the other, from this time forward forever more."
Adams missed the mark by 2 days, believing that the day the document was presented to the Continental Congress, not the day it would be adopted, would be the celebratory day, but this excerpt from a simple letter offers much more, I believe, than a 48 hour premature pronouncement of celebration.