Be sure to Click LIKE at the bottom of this article, and share it everywhere!!
By Craig Andresen – Right Side Patriots on American Political Radio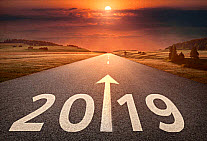 Okay…its 2019…a new year full of new possibilities and new opportunities, and it's time to look back at some of the crap we learned in 2018.
While liberals continue to pee themselves over Hillary's loss in 2016, and spew their socialist collective hatred at President Trump, and at Conservatives…desperately trying to take both down…we Conservatives continue to wallow about in all the winning our country is experiencing.
The real difference between liberals and Conservatives as we begin a new year, is nothing new…as Conservatives, we love our country…liberals don't…and while we actually learn from things related to last year…liberals just never seem to get a grip on reality.
So…here we go…crap we learned last year…